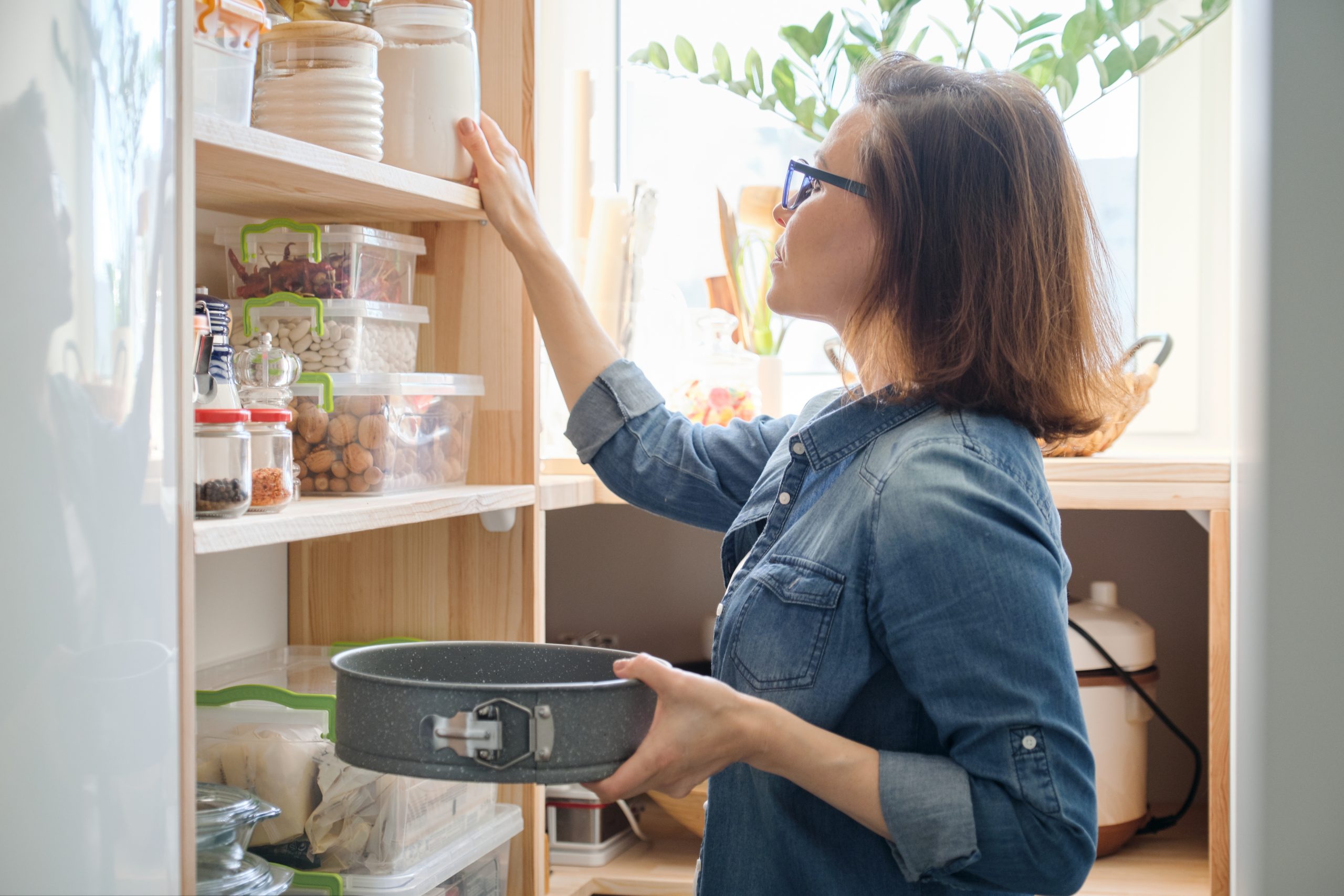 5 Tips for Organizing Your Pantry and Keeping Groceries Fresh During Covid-19
As we continue to stay at home due to the pandemic many of us have gotten into the routine of stocking up on groceries and supplies, but how do we ensure that our precious supplies will be fresh when we need them. Here are some tips for keeping your pantry clean and organized:
Group Things Together
Organize items by group so you can find them easier. Things like baking supplies, dry beans, rice, nuts, pasta and cereals should all be stored in airtight containers to keep them fresh and organized. It's also a good idea to label and date your ingredients, so you know exactly when they were bought, which also makes putting together a shopping list a breeze.
Location, Location, Location
This might sound like common sense but where you store your pantry items is essential for keeping things organized to ensure you use all of the things you purchased. There are two schools of thought here: 1) Place the items you use most often at eye level. 2) Place things that you want to use-up at eye level, such as things that might expire sooner. Both of these options make sense; it just depends on what type of pantry you have and what type of food you store.
Racks, Tubs, Baskets
To save space look for a spice rack that attaches to your pantry door. This will keep them out of the way and organized so you can easily find them while cooking. If you have a more substantial walk-in pantry with counter space, use baskets to display fruits and veggies, so your family doesn't forget to eat them. For individually packed items such as snack foods and bars, use clear tubs to organize instead of keeping them in the original boxes.

Get out the Label Maker
Once you get your panty perfectly organized. Label the shelves and anything else you can to keep it that way. If you are really dedicated to organization, you can take a picture of your organized panty and hang the photo on the back of the door so you remember where everything is supposed to go.
Consider Donating
Whenever I organize my pantry; I find cans of food that I might not get a chance to use. If you have non-perishable foods that you know you are not going to use, please consider donating to your local food banks. As the covid-19 pandemic rages on, some people could use a little extra help and support.
For more information about custom walk-in pantries or cupboards for your home in the Palm Springsarea, please contact The Closet Guy.