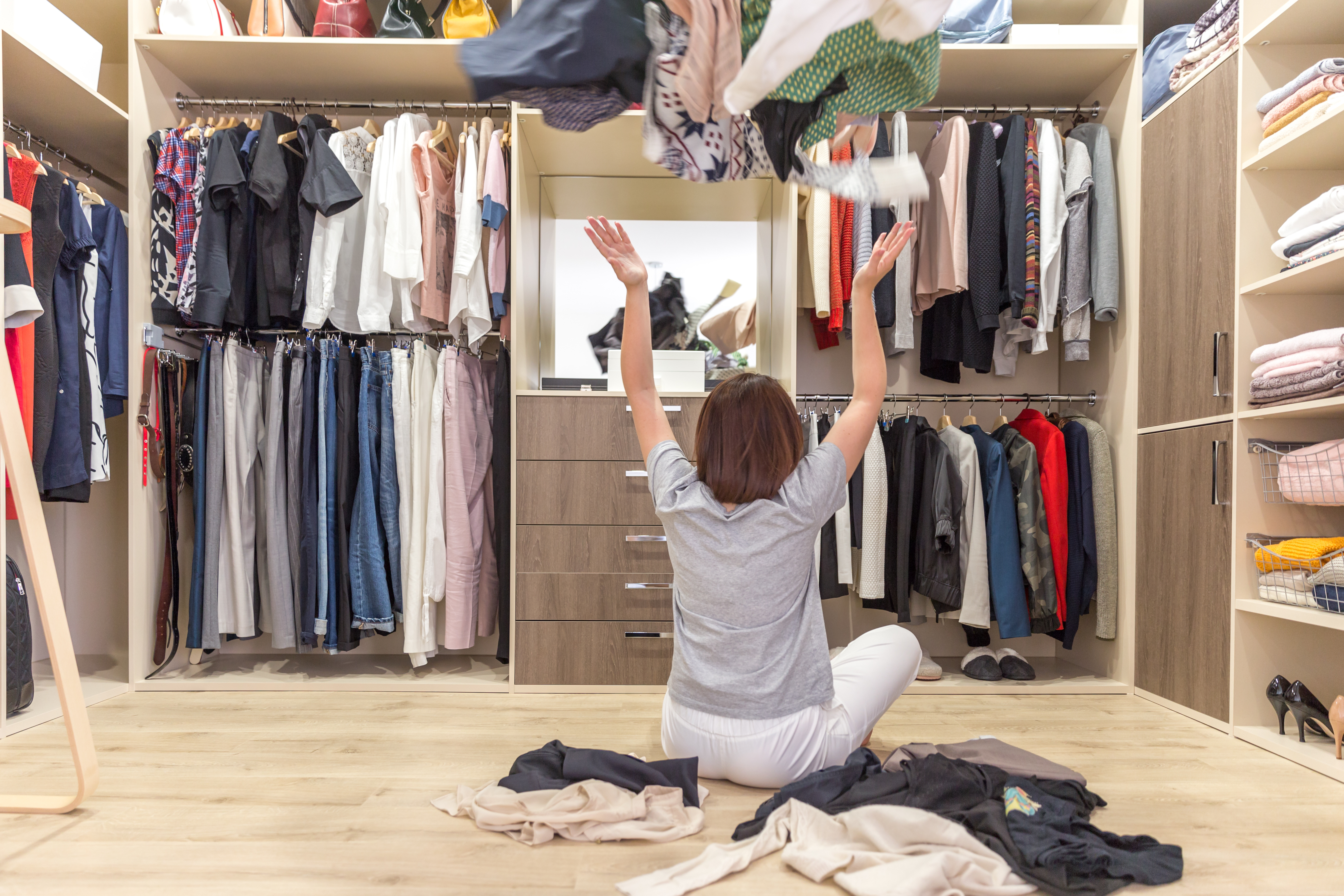 How to Keep Your Closets Smelling Fresh, Clean and Germ Free in 2020
With the added pressure to keep everything in our lives as clean and germ-free as possible, I wanted to give some pointers as to how we can keep our closets clean, fresh and germ-free as possible.
Here are a few tips and tricks to keep your clothes smelling great:
Air Fresheners
Starting with the most obvious choice, air fresheners have come a long way over the last few years, and they can work well to help keep your clothes smelling fresh. Some of the most effective air fresheners I have seen in clients' homes are plugins, essential oil reed diffusers, and even canister fresheners that you would find at a car wash. If you have a favorite scent air freshener, bring it into the closet!
Soap
Another great hack for keeping your clothes smelling fresh is to use scented bar soap in a fabric bag. You can use anything, including your husband's favorite everyday soap, or class it up by using fancy hand soaps you would normally display in your powder room.
Dryer Sheets
One of the most common deodorizing tactics I have seen because dryer sheets already smell like clean clothes. Get a hanging mesh bag or clothespin bag and stuff it with a few dryer sheets until you reach your desired level of freshness. When the smell goes away, toss the old sheets and add new ons. Easy Peasy!
Moisture Absorbing Bags
If you live in an area with higher humidity, I recommend checking amazon and buying a few of these moisture-absorbing dehumidification bags. You simply hang the bags in your closet and throw them away when they fill up with water. If you have never tried these bags before, you will be shocked as to how much water collects every month.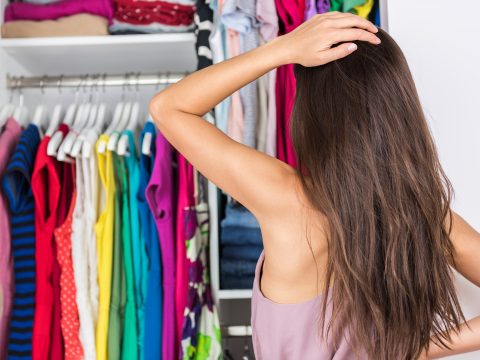 New Cleansing Detergent & Scent Additives
Im sure you are aware that there are scent boosters you can add to your laundry cycle that can increase the freshness of your clothes for 30 days or longer. And now that the world is more conscience of germs in our lives as a result of the COVID-19 pandemic, the market has reacted with even more products that can keep us safe and clean. If you don't want to purchase expensive additives or are sensitive to soap, you can also add a cup of white vinegar to your loads for added germs fighting protection.
Mini Ozone Generator
If you are sensitive to certain smells and chemicals but still want to keep your belongings smelling clean, you might want to consider a small, plugin ozone generator. Ozone is commonly used in commercial applications to eliminate the toughest of smells imaginable. Especially if you live in a smaller home or apartment, these little devices can keep your clothes from absorbing cooking smells, smoke, and other airborne contaminants and keep harmful germs and bacteria at-bay.
Store Shoes Away from Clothing
If you are like to keep your shoes at the bottom of your closet, you might want to consider another option as a result of the recent pandemic. Now that people are allowed to resume their lives to a certain degree, we should be taking every safety precaution, we can to keep ourselves and loved ones safe and healthy. Consider keeping your good shoes in a designated area, such as a shoe cabinet with glass doors. Remember to disinfect your shoes' soles before stashing them away and keep your everyday shoes in your garage or mudroom.