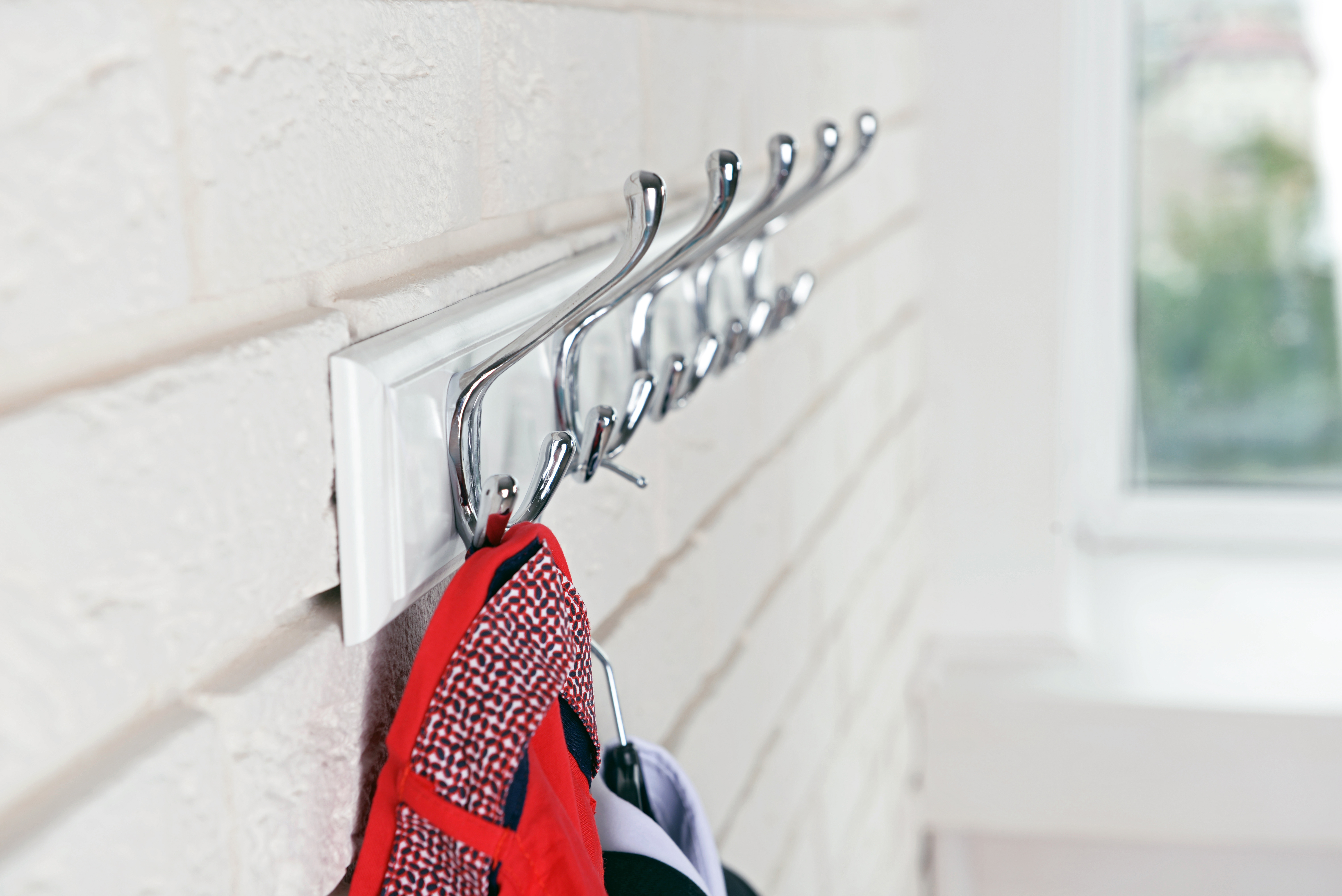 How to Turn Your Entryway into a Mini Mudroom
As a custom closet contractor in Palm Springs I have visited hundred of homes and one of the most common things I see are entryways cluttered with shoes, backpacks, sports equipment, keys, mail, and anything else you can think of. This seemed to be common for busy families, which are why many are opting for mudrooms-like spaces where their family can stay organized, while adding a clean custom look to the entrance of their homes.
What is a Mudroom?  
A mudroom is a practical space found in the entry of a home. It comes with a variety of uses, but many households use it as a place to store everyday items such as shoes, coats, and backpacks. They're also handy for hanging keys and keeping briefcases, as well as a place to put mail, either outgoing or for someone to see as they come in. They are commonly found in North American family homes and in a wide range of styles to suit varying needs. If you don't have a the space for a mudroom, but want additional organization for family then it is possible to create one from an existing entryway, hall closet, breezeway, or nook.
Benefits of a Creating a Mudroom
The main reason homeowners choose to have a mudroom is for its tidiness. There is a dedicated space for everyday items, so they are not just left on the floor and creating a trip hazard. A mudroom eliminated the clutter that once plagued the area between you and the door. It also helps stop dirt tracking onto the carpet from dirty shoes.
Mudrooms are very versatile and can be designed in a way that suits your family's needs, even in sunny Palm Springsa mudroom can be most useful. Need a place to hang a lot of stuff? Add more hooks. Is shoe organization your main problem (it always is!)? There's different storage options for that are available including shelves, cubbies, and locker-shaped cabinets. Mudrooms can also have sections for each family member.
When the kids come home with dirty backpacks and shoes, they can be put in their designated spot quickly and found easily the next day. This helps save on a lot of stress for Mom and Dad too! And generally, mudrooms are easier to access than closest, especially for the little ones, so they actually get used!
Another amazing benefit of a mini mudroom storage is that it looks great! While closets may hide clutter away, but there is something about a mudroom that is charming and makes a great first impression on guests with a super organized area to hang their coat and drop their keys.
How to Turn that Entryway Closet into Something More Practical
Step 1: Assessing Your Space
If you have a closet off the front door you can easily turn this space into a mudroom or open closet. The first thing you should decide is what you want your mudroom for and if your old closet is even big enough for custom cabinetry. While some entry closets are not big enough for large families, they can still give you a mudroom-like look-and-feel with more functionality than your grandmothers old Hall Tree could ever provide.
Step 2: Ask yourself these questions
What do you need to store and how much space will you need?
Do you need a place to hang coats or backpacks?
Do you have a large family who needs somewhere to put shoes?
Is it important that you have somewhere to sit?
If your closet is too small for a traditional mudroom, you can ask your cabinet maker or contractor to install a bench area next to the coset if you want somewhere to sit while putting on and taking off shoes. Add a cushion and some smaller decorative pillows to complete the look.
To utilize even more wasted space you can have cubbies build underneath the bench for shoes or equipment, this way you can use your mini mudroom space for hanging items and bulky items such as backpacks or gym bags.
Baskets or pull-out drawers make a great way of hiding shoes that looks great too. Shelving along the top is also a good place for storing baskets. Hooks can be added along the back of the nook for coats and backpacks.
These details will help you, or your contractor determines the design of your mudroom. If you're not sure what will work for you, have a look at some existing mudrooms online for some inspiration.
Step 3: Get to work
To turn your entryway closet into a mudroom, the door will need to be removed, and the frame around it will also need to be cut to open up space. The new nook can then be constructed how you want it with a range of finishes. Some families may want to have this space the same color as the existing walls in the entryway. Some mudrooms are built to stand out with a different color paint or even paneling, along with a frame.
If you want everyone in the household to have their own space, consider adding separators. Every family member will have a specific s for their things, which eliminates having to find personal items and potentially helps reduce arguments among children about who get to put their stuff where!
The construction of the mudroom is relatively easy and straightforward, but as you are repurposing a room into a new space, it is always best to rely on experienced builders to get the job done. The professionals will ensure everything is safe and sturdy to be used by the family and do so usually with a quick turnaround period, so you aren't left too long at all without the space. You're then left with a new, airy space to enjoy and design how you want.
Additional Items to Include in your New Mini Mudroom
Aside from shelves, baskets, hooks, and a bench, there are additional items you can have to make the most out of your new space. For example, mudrooms make a great place to store first aid kits. Most homes have them, but they often get buried in a drawer. They will be a lot handier on a shelf in your mudroom. Mudrooms are also a great place to have a message board for family members to see once they get in or leave the home. Wall pockets are also great for kids to put items they must not forget, like sports gear, a book, or a project that won't fit in their backpack that they will absolutely need the next day.
Even the four-legged family members can take advantage of a mudroom. If under the bench storage isn't in your design plans, then a pet bed can be placed there, giving your pooch pals a place to make their own.
Say goodbye to boring entryways, dusty breezeways, and neglected nooks,  and say hello to a new chic look with a custom mini mudroom. Go from cluttered to organized in a short amount of time, making mornings much less of a hassle with everyday items in their place.
If you are in the Palm Springsarea and want more information about custom closets, home office storage, custom pantry, or garage solutions or to schedule a consultation with The Closet Guy please contact us.