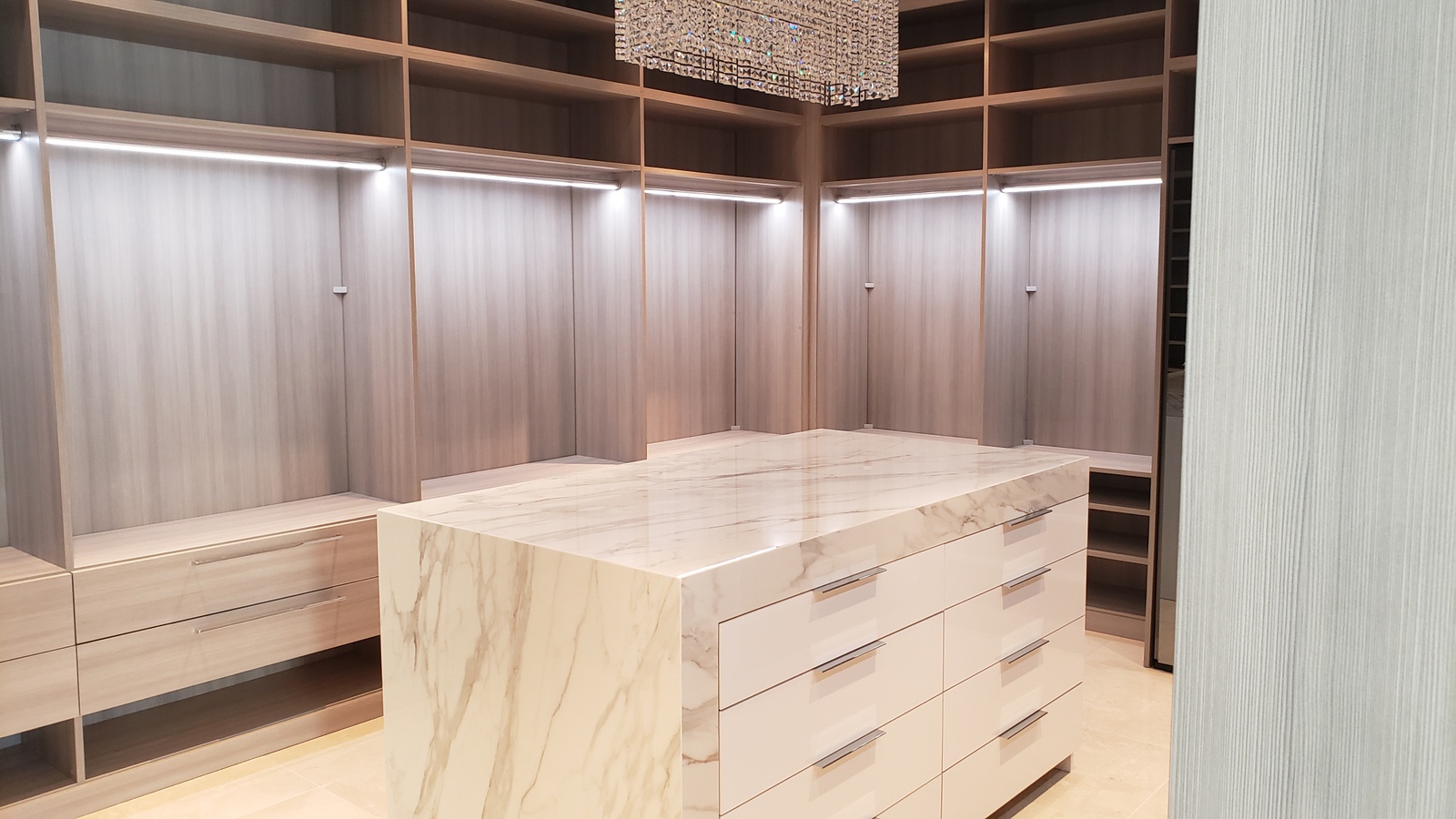 How To Design His and Hers Closets
Closets are often one of the most overlooked spaces in a home. But, with a little bit of creativity and some strategic planning, they can become an organized and efficient space for both him and her. In this post, we'll go over some tips for designing his and hers closets that will make getting ready in the morning a breeze!
START BY MEASURING YOUR SPACE.
Every closet should begin with a careful examination of the space and the dimensions needed to reach your goal. This is actually a great couple's activity as it gives you both time to talk about each of your needs and wants. For example, no plan for building a project can begin without a clear plan for the construction dimensions. The same concept applies when building anything and most certainly a his and hers closet. If you think you can estimate the numbers, you will end up with an outcome that doesn't fit your room, resulting in a disaster.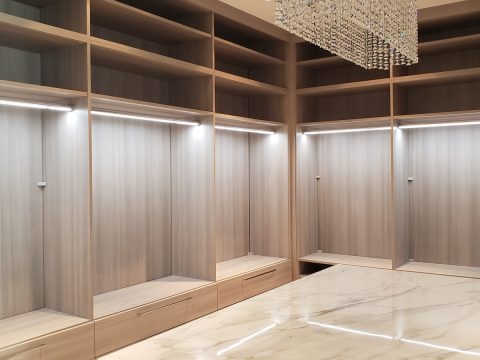 So, begin by getting precise measurements. While doing this, be sure to plan what type of door you will want for your closet and why this door is important. The type of door and its motion when opening and closing will determine other design aspects. This also goes for electric outlets and light switches. Make sure you plan your location carefully and avoid blocking windows, attic access and other obstacles.
TAKE AN INVENTORY OF BOTH WARDROBES.
Once you have the dimensions for the closet, you will have a clear idea of how much space you have to work with. Now it will be time to consider what you will be keeping in the closet and how it will be displayed. For example, how many shirts will you be keeping in the closet, how many will be hung up and how many will be folded on the shelf vs hung. Then do the same for pants, shorts, slacks, skirts, jeans, dresses, jackets and everything else you plan on keeping on hand in the convenience of your closet.
You can do this using mobiles apps and design software in digital format or handwritten on a sheet of paper.

TAKE HEIGHT INTO CONSIDERATION WHEN PLANNING THE CLOSET.
There are many different garments with different lengths, and this should be considered when you are planning the height of your closet. For shorter items like shirts and blouses, a distance of 40.5-inches is a good fit. The longest items in the closet would be trench coats, formal wear and dresses, which typically need around 65″ of space from rod to base. Of course, these are only rough estimates, and the dimensions should adjust dimensions to the specific heights you foresee you will need according to what you would like stored. It would help if you also took a moment to consider the differences in size and build. Naturally, a 6-ft 200 pound man will have different storage needs than a 5'6″ woman — not less space, necessarily, but different dimensions for sure.

DO NOT GET STUCK ON DIVIDING THE CLOSET EVENLY.
Consider the space you will need for the items you have prepared on the lists, don't get hung up on who has more space or what sections haven't been divided precisely 50/50. There is a good chance that one person will need more closet space than the other. This is all part of what makes his/her closets such a fun project. Look for the cleverest ways to maximize the space you have for what you need to be stored — perhaps some space could be shared or could be designed for items to be swapped seasonally. Remember, your ability to be diplomatic as you negotiate the great "Treaty of the Closet" with your spouse's speaks will not go unnoticed.
LOOK FOR AN EQUITABLE WAY TO DIVIDE SPACE
If your floor plan already divides your closet into sections, use this in your favor when dividing space. But if not, there are many ways that a simple rectangular box can be categorized to suit all functional needs and storage purposes. There are built-in dressers, closet cabinets, shelves, and other components integrated into the design. Very large closets could include a large peninsula with seating rather than the typical island that separates the two sides of the closet. This could allow for more storage and other optional opportunities.

PLAN FOR SOME LIMITED SHARED SPACE.
In the interests of economy and functionality, some design elements should be shared, such as large mirrors, seating in the closet, ironing boards, and some storage space. For example, the long hanging space is often shared because neither partner has many long formal items that are not used as often. This means that the tall hang-up space can be relegated to the least accessible location — behind a door— and used to store items that will not be needed as often.
DON'T FORGET SHOE STORAGE.
Every closet needs space for storing shoes, and the amount of space needed for this alone can be considerable. Even if you typically leave all your footwear at the front door, it is a good idea to plan storage space for shoes in your closet as well. The space for shoes can quickly become a sticking point during the his/hers closets design process so tread lightly! Another option would be to add shoe storage to a guest bedroom closet, or even a hall closet next to the front door makes a great mini-mudroom.

INCLUDE A SPACE FOR EVERYTHING
When everything has a space, it will be easier to keep your closet clean and organized. But don't assume that what you have written on your list is all that will need to be stored in this closet. You may suddenly be gifted a special clothing item or acquire new items that you would like to introduce into your closet. There should be room in your planning to accommodate new items, even large items such as jackets.
Pro tip: Try to go for the loosest pack possible. A closet stuffed to the gills is neither relaxing, efficient, nor functional. Instead, look for slimline velvet hangers to keep your storage space as narrow as possible.
At the end of the day, planning his and hers closet system is an exciting project that can make your relationship with your spouse a bit better. There is hardly anything more classy or elegant than designing a closet together, even as a romantic gesture.
For more information about designing a his and hers closets in the Palm Springs area, please call The Closet Guy.