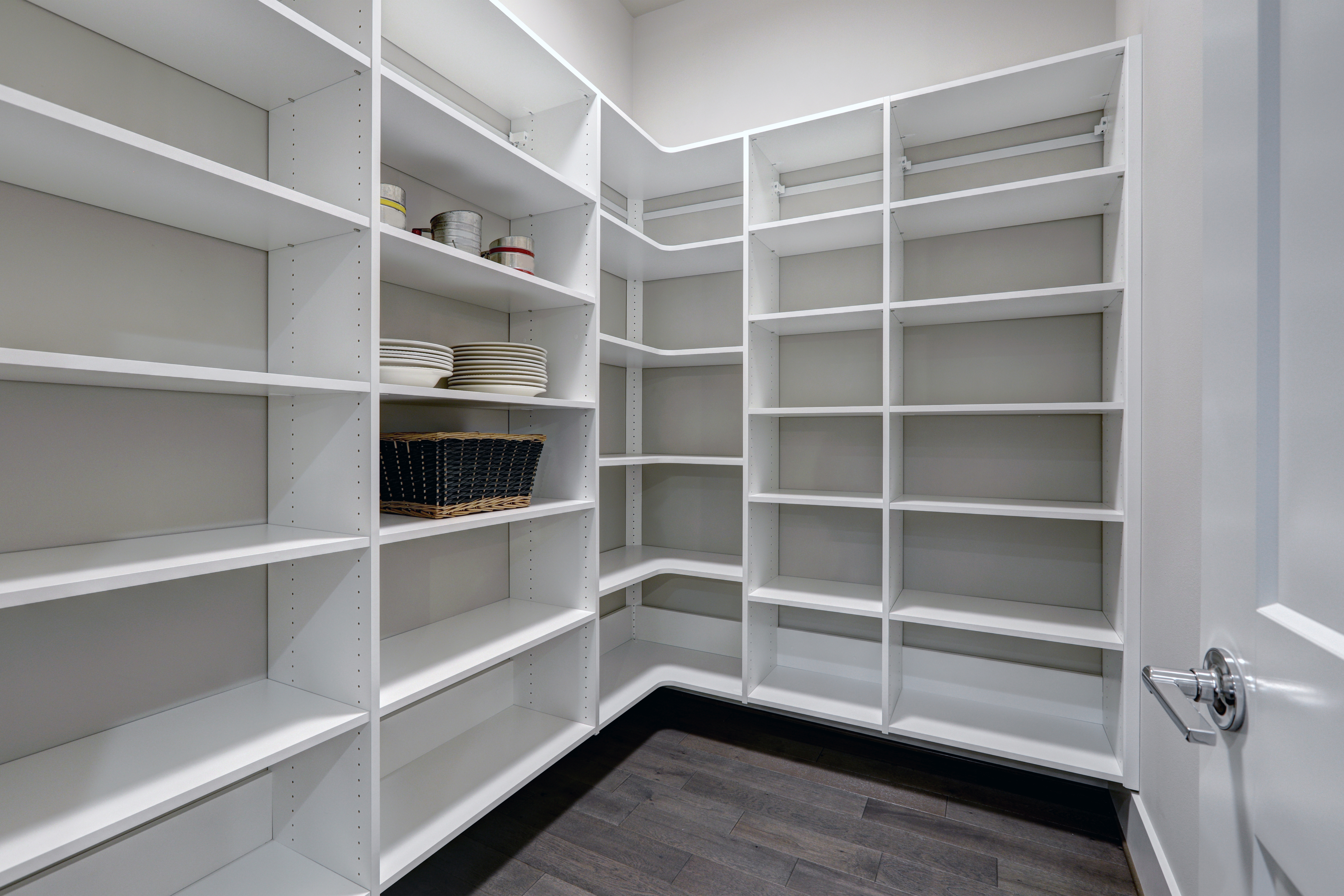 Different Types of Corner Shelving for Your Closet
Closet corner organization comes with numerous choices. Corner shelves are versatile and are considered one of the most popular solutions for your closet. They help clearly define the sections in the closet. Corner shelves could accommodate odd-shaped spaces, slanted ceilings, angles, and narrow walls. The most important thing is to select the right style of corner shelf for your closet. Know the different styles of corner shelves before you shop for the best corner shelves for your closet.
Straight Inside Corner Shelves With Shelf Connectors
These are some of the most economical corner shelves for your closet. The straight inside shelf is built using two perpendicular shelves that are joined with a butt joint. The butt joint will connect the shelves from the two adjoining walls with extra support at the joint. If your walk-in or reach-in closet has a deep return, this type of corner shelf is the best for your closet. It will work in the bedroom, pantry, or even in a linen closet. This type of shelf makes your closet items more accessible, including clothing, folded towels, shoes, foodstuff, and more.

Curved Inside Corner Shelves
The curved corner shelf is quite similar to the straight corner shelf in many ways. These types of shelves are designed to organize the inside corners of your closet by connecting two perpendicular walls with storage. The shelf works well for corners in both reach-in and walk-in closets with deep returns. But the curved shelf is made from a single piece of material without a butt joint, as well as the need for a closet connector. Even though the curved shelf is more expensive than the straight shelf, the sleek appearance of the former is well worth the additional expense. You can use the curved shelf invisible corners, including open shelving areas, inside dressing room closets, and closets without doors for maximum effect. The curved shelf is a great way to maximize your storage in an open pantry closet without doors.
Outside Corner Closet Shelves For Display
These shelves are mostly used in wardrobe closets as well as built-in wall units. The outside corner shelf is triangular and helps finish off a storage wall with a smoothly tapered corner. It would be best if you placed the shelf on the closet's exterior instead of the interior. These shelves are ultra-convenient because they are easily accessible. There are more benefits to outside corner shelves than mere storage. The high visibility of these shelves makes them ideal for displaying your favorite items.

Rotating Corner Shelf Organizers
These shelves are ideal for your walk-in closet when you want to maximize the storage for items such as pantry goods and shoes. The Lazy-Susan design of the shelf frees up more space in the front and makes it easier to find what you are looking for in your closet. Things will not be lost in the back of the closet when you opt for this type of shelf for your closet. They are ideal for keeping your favorite items at your fingertips.
Combine Hanging & Shelves For Corner Organization
The latest closet corners are designed to combine shelving and hanging. Place a combine-shelf along the perpendicular wall of the closet where clothes rods run to the corner to maintain the visibility of your hung clothing. The shelf should be 24 inches out from the corner and no more than 14 inches deep for better accessibility. You may use this type of corner shelf in a walk-in closet for best results.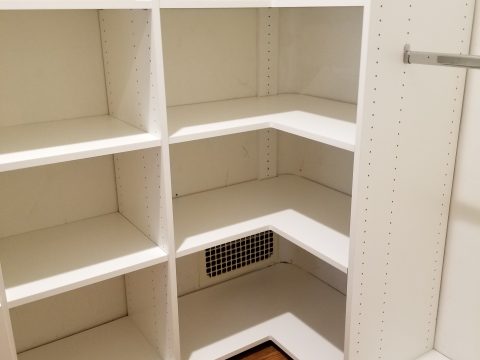 Use Shelf Organizers
Use shelf dividers to organize your corner shelf installation better. Shelf dividers are slim, clear, acrylic panels that slide onto a standard 3/4-inch thick closet shelf – similar to a bookend to subdivide the space in the closet. They help hold the handbags upright and keep stacks of clothing tidy and straight. Shelf organizers are better used alongside straight shelves about 14 inches deep.
Corner shelves help keep everything organized in your closet by providing each item a separate space in the closet. They help eliminate the black holes in the recesses of your closet. Your closet will look better and hold more items while letting you organize your lifestyle.