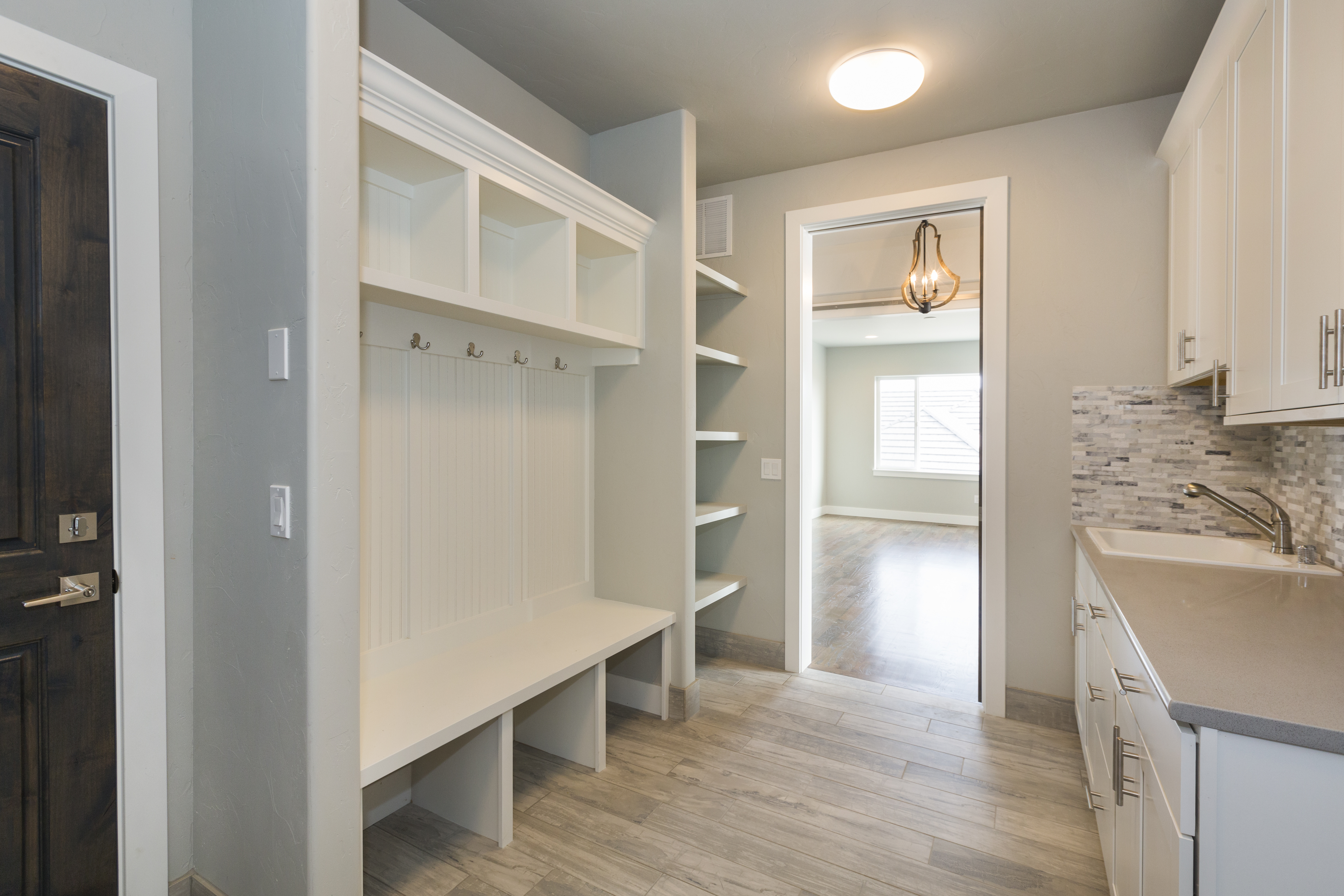 5 Popular Storage Ideas for Organizing Seasonal Items
It seems we never have enough space to store our stuff. And the idea of upsizing to a bigger home, or taking on a massive renovation isn't very appealing, nor does our pocketbook like the idea. But if you're an outdoor enthusiast and like to vacation hard during the summer, you need someplace to pack all that gear away when the season comes to an end.
Or, perhaps you are expecting guests at your vacation home this summer. With guests comes even more stuff. And space can be limited at a vacation getaway location, and so strategies must be taken to ensure that you and your guests aren't tripping over bags and suitcases all summer long.
Whether you are trying to prepare for where to store stuff at the end of the summer, or if you need to create better use of your space for a few weeks, what can you do to pack all of that stuff out of the way? Check out this list for some great storage solutions.
Install Slatwall Panels in Your Garage
These panels are great for garages and basement space either at home or at your summer property. There are a variety of hooks and baskets that can easily be added to these panels to make for creative, and sleek, storage space. Hang your bikes on hooks from the lower wall brackets, and then leverage mesh bags and wire storage baskets up higher for sporting equipment, pool or beach toys, buckets, shovels, gardening tools, and other outdoor recreation equipment. Large summer toys such as canoes, surfboards, kayaks, water skis, and boogie boards can be stored vertically or horizontally. All of the hooks, brackets, baskets, and shelving can be arranged to maximize the space for your needs effectively. Slat panel accessories lock into place to ensure items are safe and secure but can be repositioned as needed if you decide to add more items. It's not uncommon to add more and more summer gear with each passing year, so a versatile and scalable storage system makes sure you always have room to add the latest and greatest item.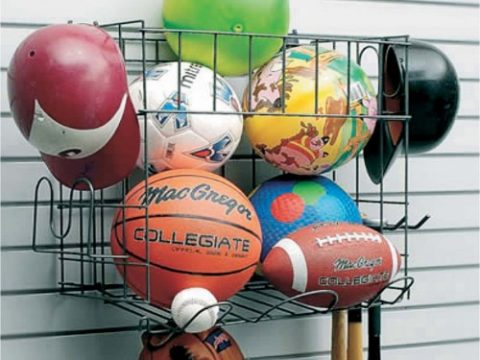 Add a Drop-down Storage System in the Garage
If you have rafters in your garage, consider the addition of a drop-down storage system that can be accessed using a pulley system. This is a great way to store off-season items, home decorations, etc. These pulley systems alleviate the need for a ladder and can be made easily accessible by people of all heights and strengths.
Upgrade your Mudroom
If your budget allows, work with a closet expert to redesign your mudroom space. When you have a lot of people coming in and out at all hours, they are likely going to track in mud, dirt, grass, and leaves. And, they are also expected to drop whatever they are carrying in that space, which can create a foot traffic hazard. Add custom shelving to store lunch bags, coolers, beach mats, blankets, and extra beach towels. Make sure you have plenty of hooks for hats, beach bags, and jackets. The installation of a few drawers, if your space allows, can effectively store your beach or pool passes, sunscreen, wallets, keys, and a variety of smaller items. If you have space, add a bench area so that you can sit when putting your shoes on. And, shoe storage can be added underneath the bench to store off-season items.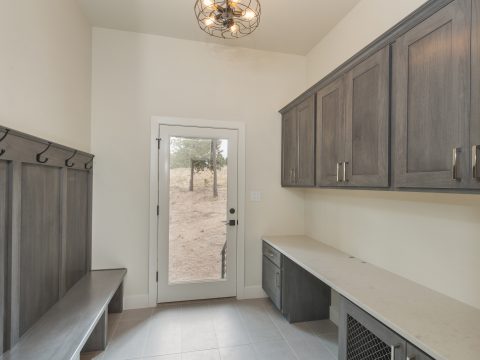 Laundry Room Enhancements
If your property has a dedicated laundry room, this is a great space to maximize by installing deep storage shelves above your laundry machine for items that are used less often. Adding a full-length pantry door or cupboard can allow the storage of taller items such as your broom, ironing board, vacuum cleaner, etc. Add a reinforced foldable wire rack to an empty wall that can be extended to hang swimming suits for drying after a day at the beach.
Transform Your Linen Closet
Transform your linen or hall closet into a seasonal storage solution with built-in shelves. Either yourself or by hiring a closet expert, maximize your linen closet space by adding baskets and shelves to house toiletries, lotions, soaps, and shampoos. Extra bed linens, pillows, and towels can be stored here as well for easy accessibility by guests and will increase their comfort level when they don't have to come to you over and over asking as to the location of this or that. When you truly maximize the space, you can also leave a few areas open in the linen closet so that guests can store their toiletries out of the way, instead of leaving them out on the bathroom counter.

Now that summer solstice (the first day of summer) has passed, we have until September 23 to maximize our fun in the sun. And the more organized we can be, the more fun we can have. Not only that, keeping your vacation items well organized and stored safely and appropriately will also reduce the likelihood that something will be misplaced or inadvertently forgotten when packing.
If you know that you need help with storage space, but think your home or property is just not designed to add storage solutions, don't fret. Today's storage solutions are designed to maximize space, even in the tightest of spaces. There are custom storage systems available for reach-in and walk-in closets, pantry shelving, garage cabinets, media units, and so much more. Even boat houses and outdoor sheds and storage units can be optimized to maximize space, without killing your budget.
For more ideas for summer storage, or to improve the storage space in any part of your home or summer getaway location, contact The Closet Guy for a free in-home design consultation. We know your time is valuable, and we will work around your busy schedule to find the most convenient time to meet with you. We bring over 40 years of design and manufacturing, design, and installation experience with custom cabinetry, furniture, and storage systems. Our custom-tailored designs and friendly customer service can help anyone in the Palm Springsarea with custom closet installations and organization needs.