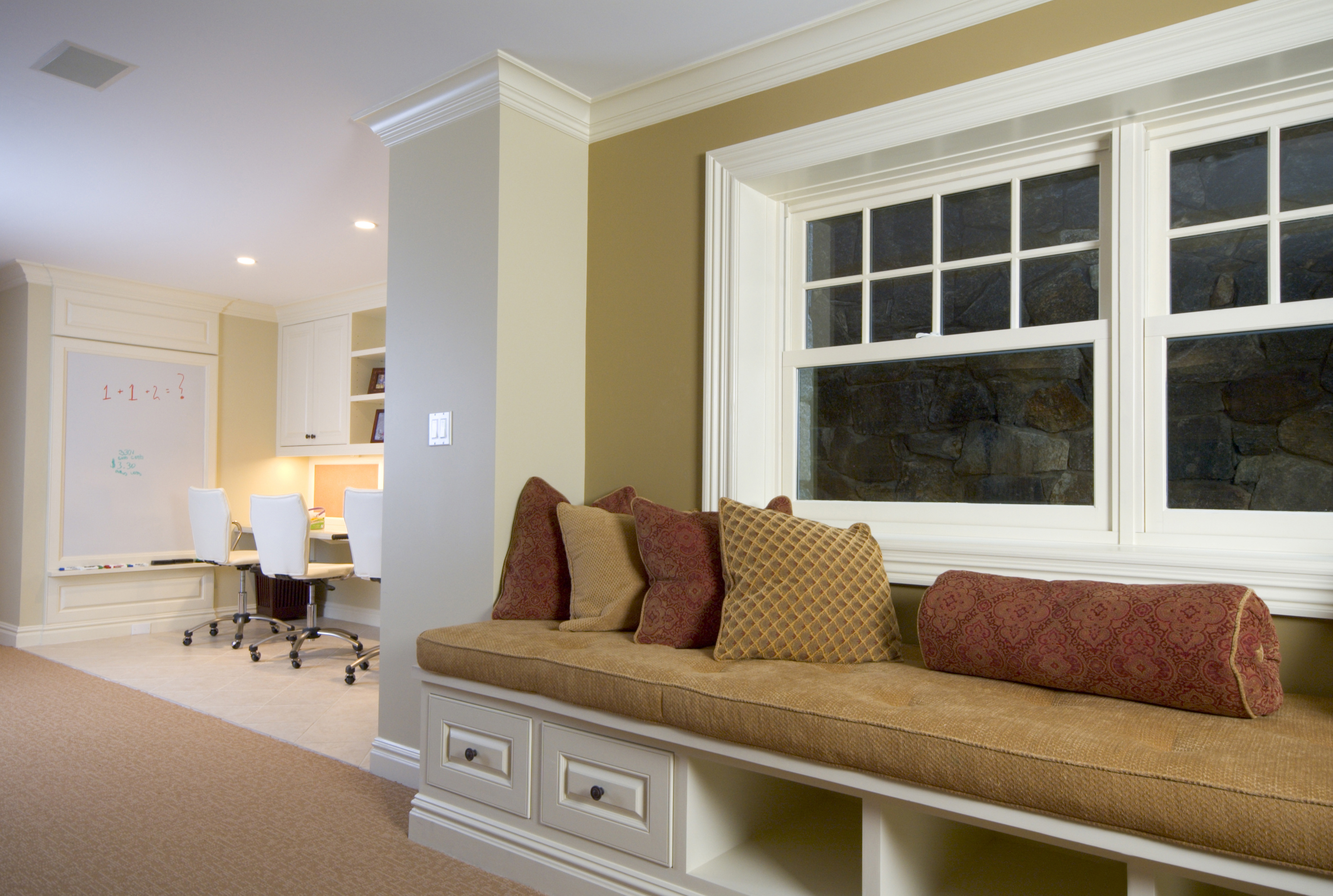 5 Home Office Design Ideas for Productivity and Style
As more and more Americans begin working from home, either forced due to the Coronavirus or for other reasons, many people are planning for the future by designing a home-work-environment that works from them. As we know, the most obvious solution is to utilize a spare bedroom and convert it to an office, but for some, especially in the older neighborhoods of Palm Springsthat is not as option. If you don't have a guest room, you can use I recommend having a standalone office made somewhere on your property. No matter what option works best for you, we have some ideas to help you make the most of your new workspace.
1. Mix of Open and Enclosed Shelving
When planning your home office space, be sure to use a mix of both open shelving for display purposes and enclosed cabinets to hide things such as seems of paper and supplies. Pro Tip: Ask you, contractor, to leave your corner shelves open for extra deep storage for something like a computer printer and scanner you can keep handy and hidden away.

2. Go Wall-to-Wall even with Windows
Desks and cabinets that utilize the entire wall make the best use of usable space in your home office or mixed spare bedroom workspace. I think that walls that have a window are especially favorable for a wall-to-wall setup because we can frame the window for the desk or make a reading bench or nook depending on the size and placement of the sash. The bench seating option gives you both additional seating and storage that is perfect for holiday wrapping paper or abnormally sized hobby supplies to keep them safe and protected.
3. Don't forget your Spouse!
Especially in today's world, more and more family breadwinners are working from home. But if you are taking the time and planning the expense of creating a custom-tailored home office for your home, I recommended you consider the other people in your house and their needs. In most situations, it would be easy to mirror the design to include an identical work station on the other side of the room. Other options, for smaller spaces, is to use a foldable table or leaf that can be used when needed but can be tucked away and out of sight to create more open space.

4. Soften the Look with Glass Inserts
Sometimes, especially in smaller rooms, too many build-in cabinets in a room can look too busy or "heavy" as some call it, as a result of too much wood on the walls. Ask your contractor about using glass panel inserts to soften up the look and give the room a more upscale look. If you like a more contemporary look, you can choose plain frosted or transparent glass for a European look or pick a pattern or beveled edge for a country or traditional look. Pro Tip: If you are using glass panel inserts, don't forget to ask about integrating LED lighting into the project for an even more dramatic and luxury hotel look.
5. Garden Office Suites
If you don't have a spare bedroom, basement or attic you can dedicate to creating the perfect home office space I encourage you to think outside the box! Here in California, many of us don't have basements or attics big enough to finish so many people look for a stand-alone option. If you have a spot in your yard big enough for a large shed, it might be suitable for an outside office suite. These small structures are also known as a "Man Cave," "She Shed," "Mother-in-Law Suite," or "Tiny Home." Some people, especially with small children, find that having a stand-alone office suite much better than using a spare bedroom where there might be more noise or distractions.
For more information or to schedule a free consultation for a home office design near you please contact us.