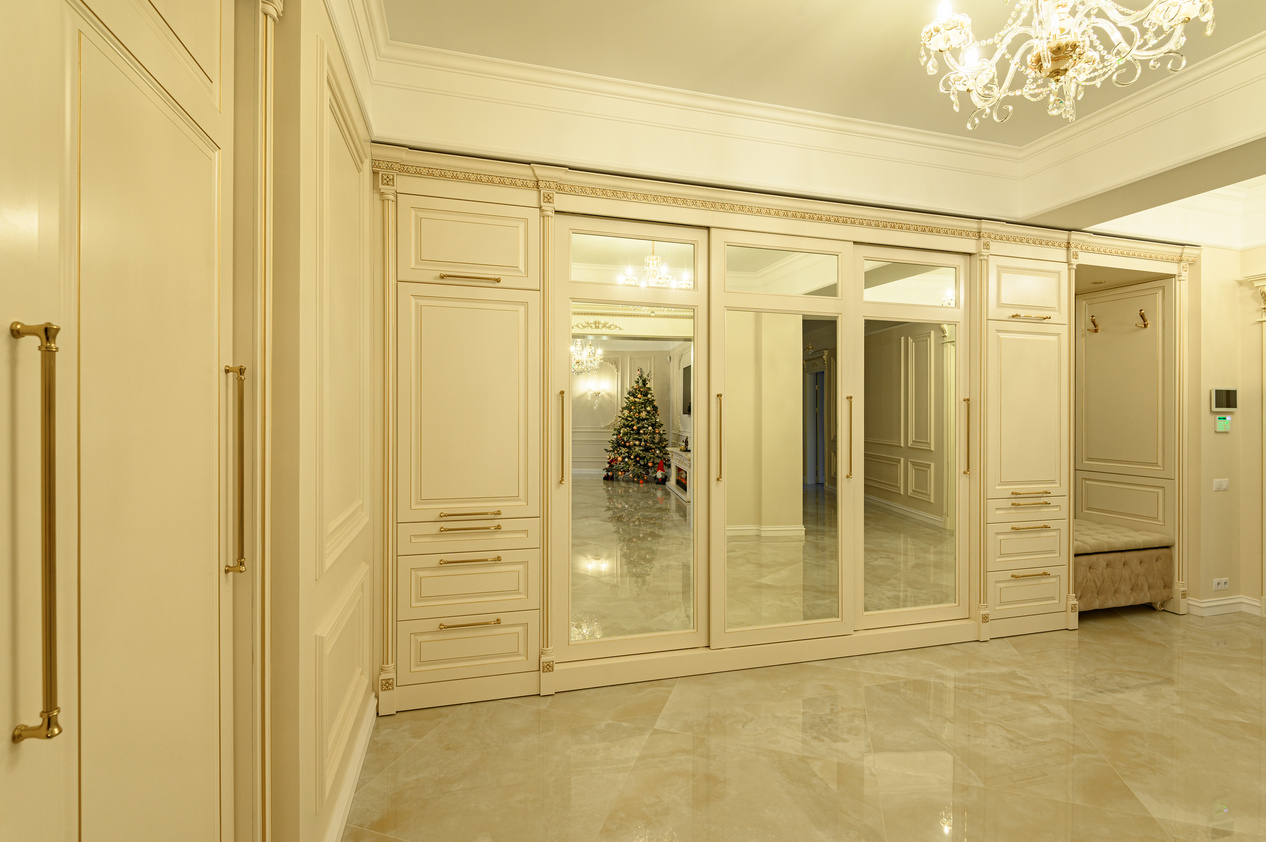 The Ultimate Guide to Custom Closets in Palm Springs, CA: Where Luxury Meets Affordability in the Desert Oasis
Step into the world of custom closets and discover the perfect blend of luxury, quality, and affordability right here in Palm Springs, California. With over 40 years of experience, The Closet Guy brings you the ultimate guide to transforming your living space with impeccable custom closets crafted with the finest materials. Embrace the allure of this renowned resort destination as we delve into the art of creating personalized storage solutions that harmonize seamlessly with Palm Springs' unique charm.

Unveiling the Oasis of Palm Springs 
Explore the captivating allure of Palm Springs, a desert retreat nestled in the Coachella Valley, encircled by the majestic Santa Rosa and San Jacinto Mountains. Delight in the warm climate and bask in the natural beauty that has attracted generations of visitors to this glamorous destination. Palm Springs has a rich history as a playground for Hollywood stars, boasting iconic mid-century modern architectural designs punctuating the landscape.
The Closet Guy Difference 
With four decades of expertise, The Closet Guy is a trusted name in custom closets, setting ourselves apart from larger companies through our unwavering commitment to quality and affordability. Our passion for perfection drives us to use only the finest materials in creating exceptional storage solutions. Rest assured; our closets are meticulously designed to meet your unique needs while remaining budget-friendly, providing you with a luxury experience without the extravagant price tag.

Elevate Your Space with Custom Closets 
Discover the transformative power of custom closets and experience the joy of an organized oasis. The Closet Guy offers an array of customizable options tailored to fit your lifestyle seamlessly. From walk-in closets that exude elegance to reach-in closets optimized for efficiency, our expert craftsmen deliver solutions that blend seamlessly with Palm Springs' upscale aesthetic.
Embracing the Palm Springs Lifestyle 
Embrace the vibrant lifestyle that Palm Springs offers with its world-class golf courses and outdoor wonders. Take advantage of our custom closets to store your golf gear in style, ensuring easy access and impeccable organization. Additionally, our designs accommodate the needs of outdoor enthusiasts, offering storage solutions for hiking and biking equipment, allowing you to effortlessly explore the nearby Joshua Tree National Park and its captivating desert landscapes.
A Touch of Palm Springs Glamour 
Indulge in the city's vibrant cultural scene and iconic events that attract  visitors worldwide. As you immerse yourself in the Palm Springs International Film Festival, Modernism Week, or the renowned Coachella Valley Music and Arts Festival in nearby Indio, rest assured that your custom closets will embody the essence of elegance and sophistication that Palm Springs is famous for.
Experience the perfect fusion of luxury, quality, and affordability with The Closet Guy in Palm Springs, CA. Let our four decades of expertise guide you in creating custom closets that transform your living space into a personalized oasis perfectly aligned with Palm Springs' allure. Explore the best materials and impeccable craftsmanship only The Closet Guy can provide, and embrace the desert lifestyle in style.