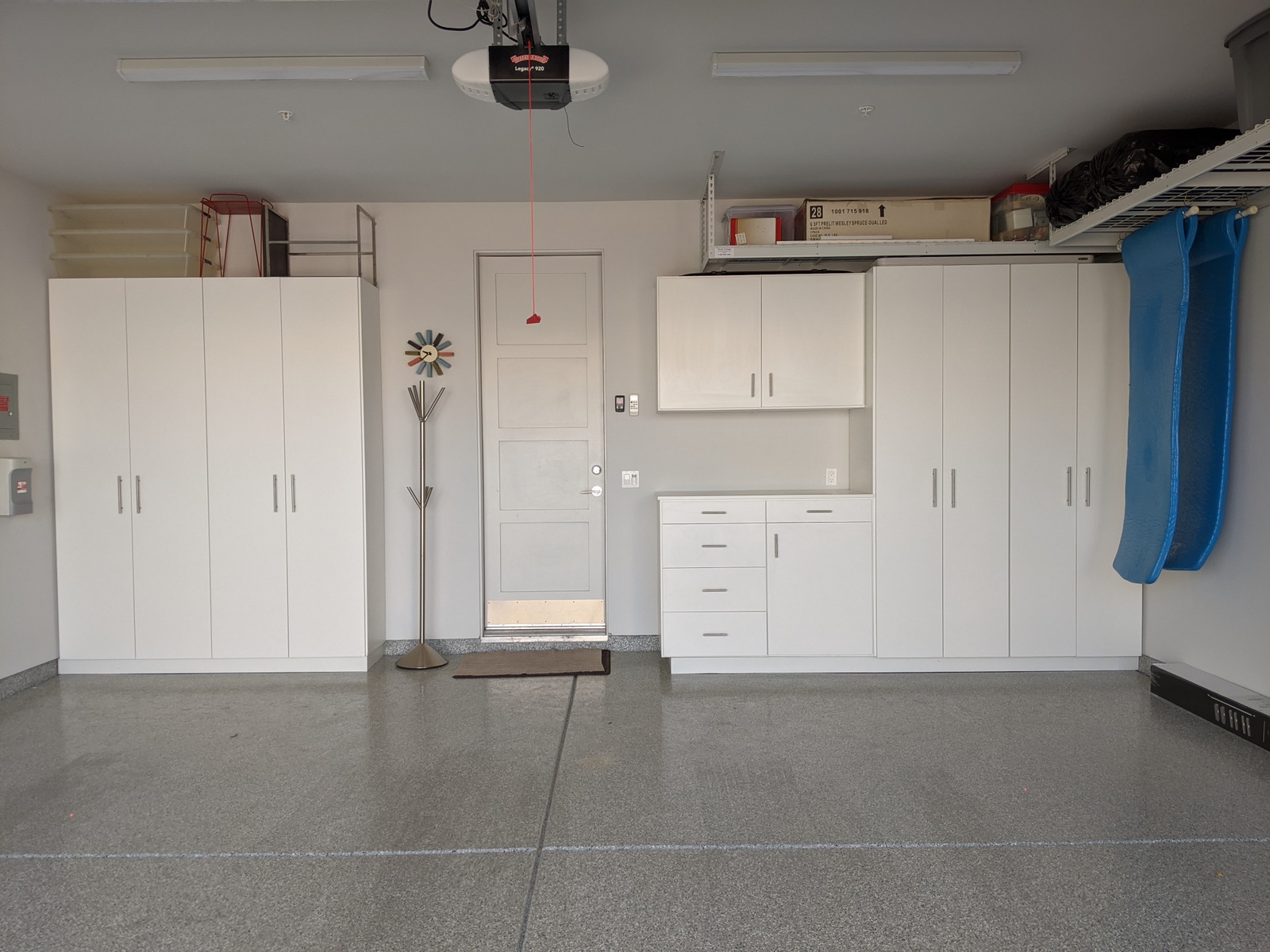 With over four decades of expertise in crafting custom cabinets, The Closet Guy understands the unique needs of Palm Desert residents. In this comprehensive blog post, we'll delve into why custom cabinets are an indispensable asset for your Palm Desert garage, catering not only to general storage but also specialized areas like sports equipment and golf club storage.
1. Maximizing Limited Space
Palm Desert's charming homes often come with limited garage space. Custom cabinets are your secret weapon in optimizing this precious area. Our team specializes in designing cabinets that fit your garage like a glove, utilizing every available inch, from wall to wall and floor to ceiling. With a tailored approach, space is used.
2. Unparalleled Organization
In a bustling family and golfing community like Palm Desert, keeping sports equipment and golf clubs organized can be a challenge. Custom cabinets provide the perfect solution. We'll collaborate with you to create cabinets with dedicated compartments for golf clubs, shelves for sports gear, and hooks for other equipment. This meticulous organization ensures that everything has its place and is easily accessible.
3. Protecting Your Belongings
Palm Desert's climate can be harsh, with scorching heat and occasional sandstorms. Golf clubs, in particular, require special care. Custom cabinets can be constructed with materials that withstand these conditions, ensuring your sports equipment and golf clubs remain in optimal condition, even in the face of the desert elements.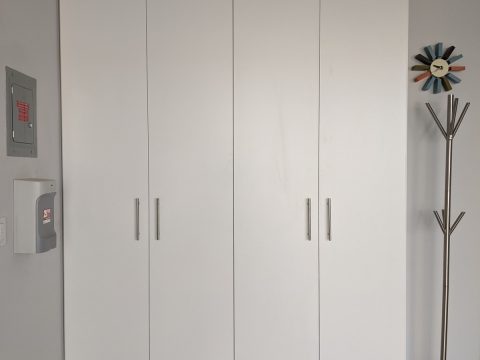 4. Elevating Aesthetics
Why settle for a garage that's merely functional when you can have one that's aesthetically pleasing, too? The Closet Guy team can design custom cabinets that not only provide top-notch organization but also enhance the overall look of your garage. Whether you prefer a modern, sleek design or a more traditional style that complements your home, our cabinets can be tailored to your preferences.
5. Increasing Property Value
Investing in custom cabinets is not just about convenience; it's also an investment in your home's value. A well-organized and functional garage, especially one equipped for sports enthusiasts and golfers, is a significant selling point in Palm Desert's real estate market. Custom cabinets from The Closet Guy can set your property apart when it's time to sell.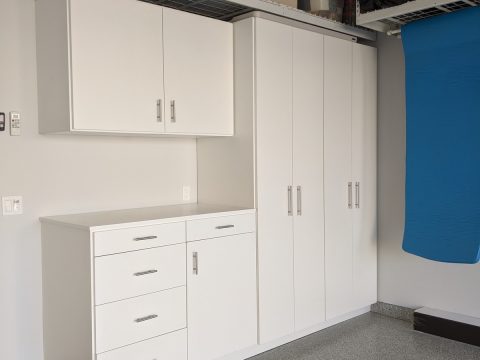 6. Tailored to Your Needs
The beauty of custom cabinets lies in their tailor-made nature. At The Closet Guy, we work closely with you to understand your unique storage requirements, whether it's for family sports equipment, golf clubs, or a combination of both. Your cabinets are designed to cater to your specific needs, ensuring everything is neatly organized.
7. Time-Tested Quality
With over 40 years of service in Palm Desert, The Closet Guy takes pride in its craftsmanship. Our custom cabinets are not only functional but also built to last. We employ high-quality materials and expert construction techniques to ensure your cabinets stand the test of time, even in a golf-loving community like Palm Desert.
Conclusion
In the heart the desert oasis, where space is at a premium and sports and golf are cherished activities, custom garage cabinets from The Closet Guy in Palm Desert are an absolute necessity. They offer the perfect blend of practicality, organization, aesthetics, and durability. Whether you dream of transforming your garage into a sports equipment haven or a golf club paradise, custom cabinets are the answer. Contact us today to embark on the journey of turning your Palm Desert garage into a well-organized, visually appealing space that exceeds your expectations.