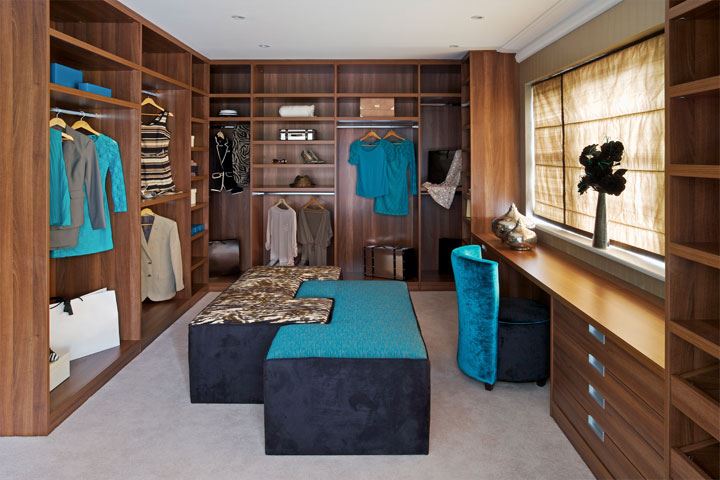 Custom Closet Design Tips That Will Save You Time and Money
Our daily routine typically begins and ends in the closet. It serves as a personal space where you take charge of your morning and wind down in the evening. Your closet should be orderly and designed to fit your life.
Enhancing the functionality of your closet or increasing the storage space can make your room more useful than ever before. But before calling a contractor for a free in-home consultation, you should have a design in mind. Here are some steps to ensure you are getting the best custom closet solution for your needs.
Using Any and All Free Space
When designing and decorating a small space, avoiding adding more clutter, especially chunky furniture such as dressers, is essential. Consider replacing furniture with built-in storage solutions that can open up your space, allowing you more room for other things.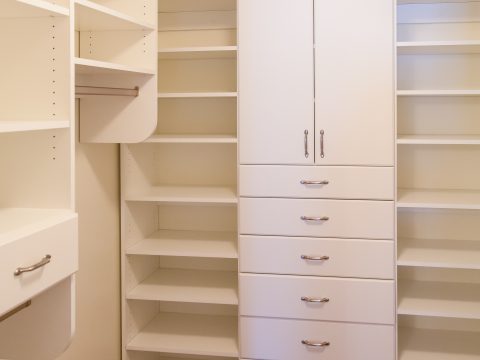 When planning your dream closet, a good rule of thumb is to allow extra rod space. You can install a rod or double hanging rods anywhere to increase the hanging capacity of your closet. This upgrade also allows more room for other popular closet solutions, such as a shoe tower or hutch. Aside from shelves, deep drawers can be added to store bulky items or seasonal items such as sweaters and boots.
Use oddly shaped walls and corners for additional hanging or shelving units. Tapping into these unused spaces is effective for closet organizations because it frees up higher traffic areas while enhancing the room's appearance.
Change the Focal Point of Your Closet
I like to choose a dramatic full-length mirror as the focal point of any walk-in closet. Mir mirrors make your space look bigger and allow you to check what you are wearing before and after getting ready to help you choose your final look.
Gone are the days of using big dressers that only fit specific spaces. Today's top custom closet builders in Palm Desert prefer built-in units with deep storage to serve most of their needs, including shoes, handbags, seasonal, and more. If space allows, consider adding a vanity or valet that can be installed with custom drawers, extra makeup space, and a magnified mirror.

Think Like a Closet Professional
Closet experts aren't necessarily trained designers or architects, but they have one crucial skill: They know how to design a closet that works best for their clients.
When you work with any professional designer or builder, they'll ask questions such as: 
Do you prefer open shelving or closed? 

Are you going to hang jackets or lay them flat? 

What colors would you like for your closet, dark or light? 

Do you require shoe storage? Visible or Hidden? 
These are all decisions you should ask yourself before contacting a professional closet designer so you are prepared for the consultation, and it will save you time and frustration.
Utilizing Hidden Storage Space
Finding new ways to store and organize your things is one of the fun parts of designing a custom closet in your home. A good custom closet design will creatively utilize 'dead zones' and awkward spaces to make additional cutaways and hidden areas for storage. 
Some great ideas for these spaces include a built-in jewelry box and tie rack for organizing those hard-to-store hanging pieces. Or you can install a hidden safe or storage for other valuables. You can also ask your contractor about making shelves behind your full-length mirror for valuables or small seasonal or infrequently used items.

Decorating and Accessorizing Your Closet
One of the most effective ways to create usable areas is by utilizing flat wall space by installing Slatwall for movable hooks and shelves. Here, you can hang everyday items such as necklaces, ties, scarves, hats, other personal items, or even a mirror.
Choose Your Favorite Color
A great closet is only half complete unless you choose the color scheme that goes along with it. There are many options, from classic white to bold red, and endless ways to create a personalized closet perfect for you.
This is the time to have some fun with color! When choosing a custom color for your closet, you can pick your favorite hue or go for something eye-catching and bold. Adding a custom color outside of your typical pallet is a great way to add personality to your space and have some fun. Plus, it's a great way to make your closet pop. 
Pro Tip: If your closet is dark and more petite, consider painting the wall and ceilings of your closet neutral colors to enhance your space and make the lighting in your cabinet seem brighter.
Accentuate with tasteful embellishments such as a framed inspirational quote or display a family heirloom or anything you would enjoy seeing while getting ready for your day. Don't forget to add dimmable lighting so you can switch between bright and energetic lighting to start your day to a dim serene-like oasis where you can rest and decompress at the end of your day.
These tips should help you get the most out of designing a new closet for your home. Please contact us for more information or to schedule a free in-home consultation in the Greater Palm Springs area.