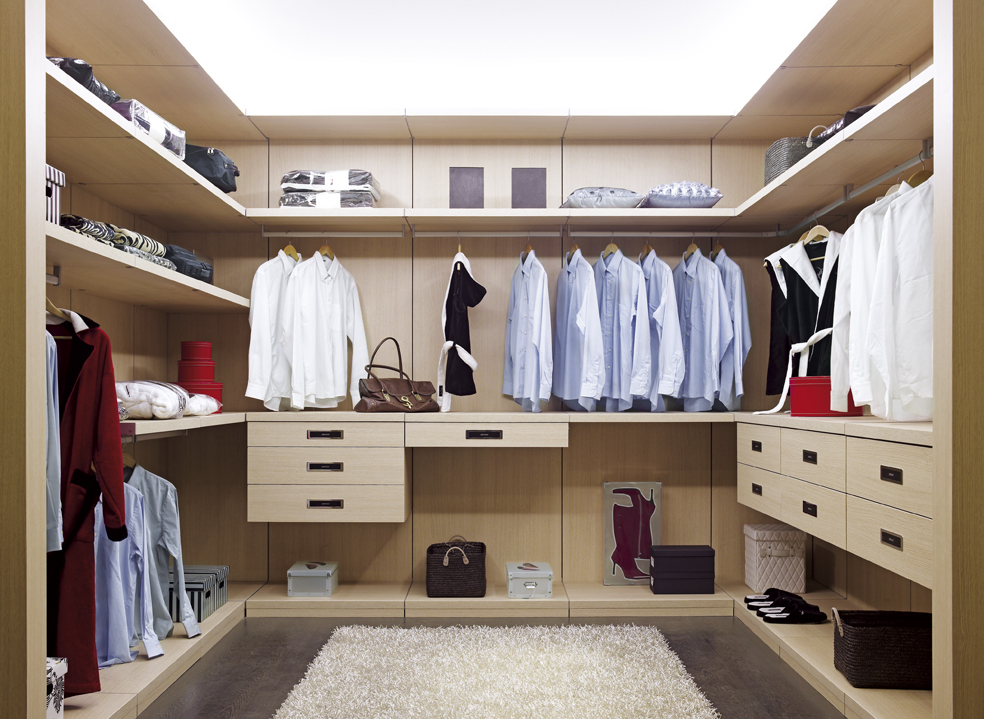 Clever Closet Designs to Cut the Clutter and Make Your Day Easier
Whether you're dealing with an overflowing closet or trying to stop your closet from becoming that way, using a smart layout for your closet is vital to maintaining a clean and organized space. By incorporating certain closet designs and storage solutions can help cut through the clutter and solve the, "Where do I put this?" problem so many of us face.
Alternative Shelving
When shopping for closet shelving you might notice your options are limited. One of the most common items to substitute a traditional shelving system is bookcases. Bookcases come in many different sizes with multiple styles and compartments that can help you stay organized.
If you're planning on buying one, make sure to measure the space beforehand and save yourself from an easily made mistake. A great quality of modern bookcases is that they are available in more cubby-like designs. This can prove more helpful with keeping things neat and more organized than a standard shelving unit.

Unconventional Storage
Clearing up clutter can be done uniquely with items you can already find in your home. Using items like thread racks for accessories, or clothes lines, and pins for winter gear can save space and money.
For example, coat racks or shower curtain rings can prove useful for purses, towel rods can be hung on doors or walls to create extra hanging space you wouldn't usually find. Add some paint for a personal and cohesive atmosphere.
Utilize All Doors
The back of a door can prove to be a convenient space for smaller items. Use it for accessories, or even children shoes to clear clutter
Other items that are great for showcasing on a door:
+ Hats

+ Scarves

+ Belts

+ Gloves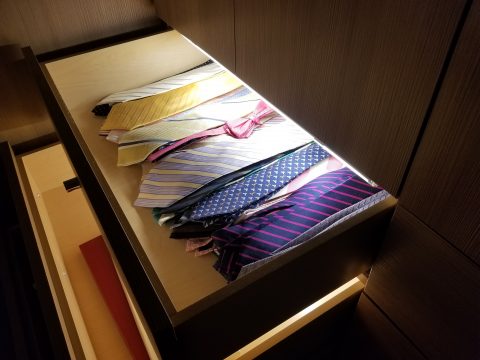 Smart Hanging 
To clear clutter, do not settle for a single clothes rod design. You can use hangers efficiently by paring outfits together in one hanging space. A hanging shelf is also most useful for sweaters. A great trick for hanging belts is to put nails or small hooks in a wooden hanger. Small handbags can be hung the same way.
Shower curtain rings make a great removable hanger that does not take up extra room. You can even attach them to a hanger so all your items such as scarves will only take up the space of one garment.
Dividers
To keep items orderly on a closet shelf, use dividers so they will not overlap with other piles of clothing. Dividers that slide on hanging rods is also convenient to separate work clothes from weekend wear. You can even modify a hanger to create one yourself with heavy-duty construction paper. This way you get whatever design you like to match your style.
Showcase Items
People are more likely to wear accessories like jewelry when it is out in plain sight. A pegboard along a back wall can present all your options in plain sight. Storing these items with your wardrobe will give you pairing options you might not have thought of with the items in separate rooms.
Comfort
Consider what your needs are and how your closet might fulfill them. Stools or chairs are often found in large closets, and they do more good for the room than add decoration. If space allows, you may want a mirror to view potential outfits. This can help keep things clean because instead of taking clothing choices all the way to wherever your mirror is, you keep them confined to the closet where they belong, even while dressing.
Customization
Everyone wants a custom closet that is unique to them. Use labels on decorative boxes that will make selecting and finding items easy, but also add a personal flair to the closet. Customization is all about your personal style so while using these tips to see what you can come up within your particular situation.
Cut the Clutter Conclusion
Cluttered closets cause not only stress because of the mess but make it impossible to find your favorite items. This is a common problem, but it can be remedied with a little time and motivation. The more storage you have, the better your closet can stay organized in sections. Do not forget to try easy do it yourself projects that will prove to solve your closet conundrum. For a custom closet solution in Greater Palm Springs, please contact The Closet Guy