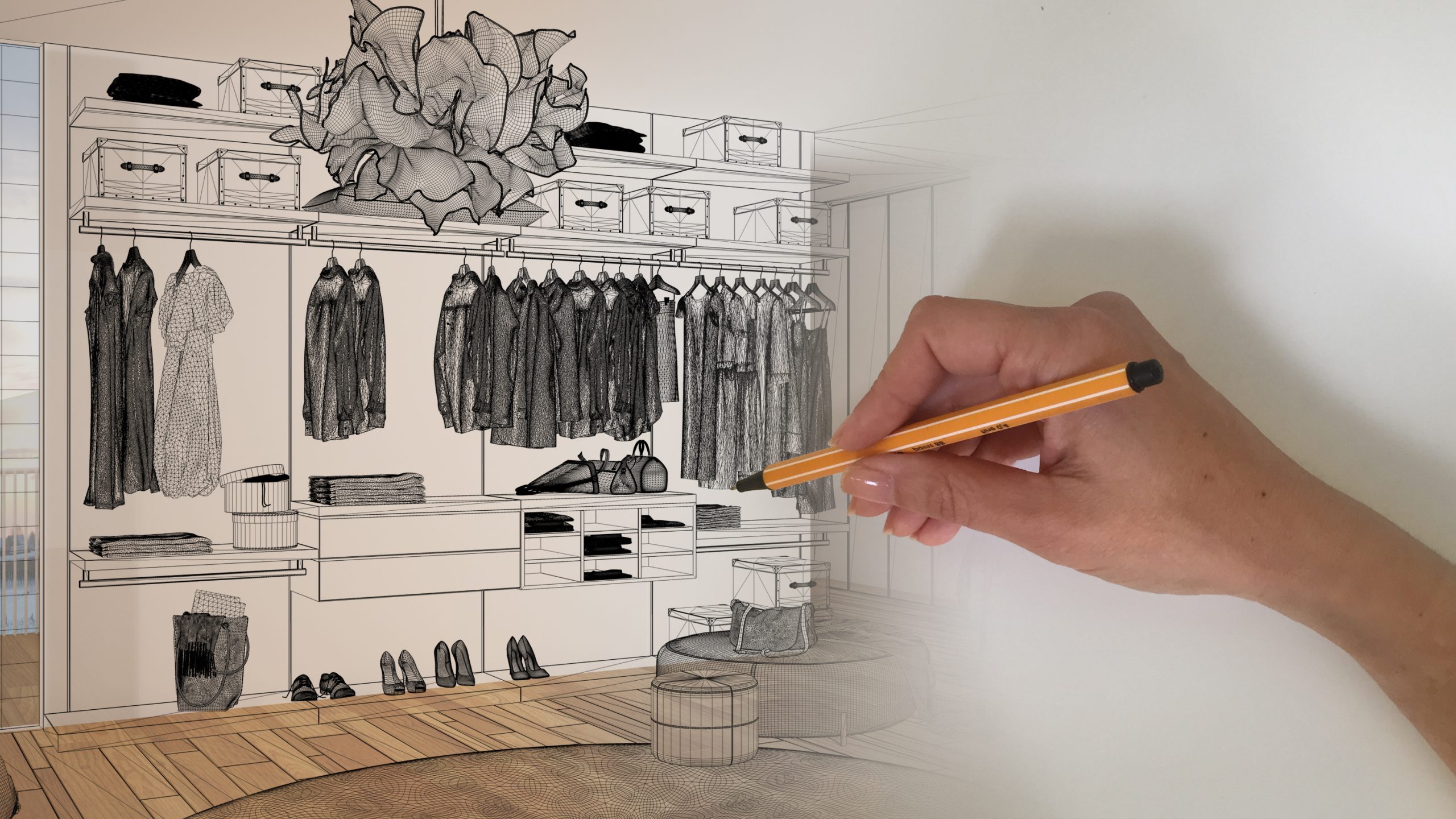 The 5 Core Principles of Closet Design by The Closet Guy
Looking into a messy closet can bring your mood and motivation down in an instant. When clothes is not organized, it is impossible to find the specific item you are looking for. Whether you're chaperoning your kid's field trip to The Living Desert or attending a fancy dinner in La Quinta, you need to access your stuff easily. With a little research and a cabinet maker, you can follow these steps to produce an organized closet that appeals to the eye and your sense of accomplishment.
Research
All closets are not created equal. To get the perfect closet for your needs, you have to look at all the aspects of your space to make sure it makes sense. For example, great lighting is essential. If overhead lighting doesn't exist currently in your closet, it may involve a quote from an electrician to see if adding more electrical is an option.
If you want to expand your closet space, make sure you are not blocking windows or HVAC vents needed to heat and cool the room. However, if you live in an area with high humidity, having ventilation in your closet could keep your clothes from getting musty or moldy. Its always a good idea to consult a skilled closet designer, like The Closet Guy in Palm Springs, at the early stages of planning to make sure you are on the right track.
Consider Your Wardrobe 
Wardrobes vary from person to person. Take into account what already exists in your wardrobe. If you have a large selection of shoes, plan for a shoe rack. Ask yourself these specific questions so you are aware of the needs of the closet.
+ Do you want any open space or all storage?
+ Will you be dressing in the closet?
+ Would you like your shoes showcased or in storage bins?
+ Are accessories like jewelry also kept in your closet?
+Do you need hooks, drawers, trays, racks, mirrors? 
 
Take Advantage of Wall Space
Setting up the walls' continuous shelves may be an excellent option for more floor room if your space allows it. Place items that you are not likely to need daily higher up than your day-to-day wardrobe. Many closets come equipped with a single rod to hang clothing. When planning a custom design, note the rod can be doubled or paired with storage and shelves.
Some closets are tall enough for a two-tiered rod system, which is excellent to hang shorter items. Many different hacks on closet space exist on the internet. Research a few space-saving options which can make a huge difference in organizing your wardrobes, such as bookshelves and additional hanging rods.
Categorize Everything
Sections can make dressing and browsing for an outfit faster and more efficient. Making a plan of the different categories you would like to separate your clothing will give the process a clear end goal. Perhaps you would like a section for specific matching pieces. Or it may be more reasonable to have clear sections for different garments such as pants, skirts, etc.
Color coordination is a step beyond this that may add even more order and curb appeal to your space. Labels can be used for everything, especially containers you cannot readily see its contents.
Store Out-of-Season Clothing 
There is no point in having racks of sweaters and jackets readily available in the summer. If you have the opportunity to have high storage, use it for your out-of-season clothes. It saves time since all regular use clothes are together in the open with easy accessibility.
Switching clothes out is a must and will help you consider if you need them every time you take them out of storage. A closet that is being continuously worked on is much easier to keep orderly.
In Conclusion 
Understanding your closet space is the first step in reclaiming it to make it the perfect home for your wardrobe. Taking pride in your home is common, but do not leave your closets forgotten. There are alternatives to basic storage designs that can enhance your everyday living.
Space-saving closet designs do not open up space for your clothing and improve your closet's look and competence. Finding items is more manageable in an organized space, and a beautifully designed wardrobe can lift your mood.